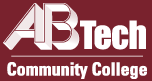 Benefits for

Asheville-Buncombe Technical Community College
Important FSA Information
Employer: Asheville-Buncombe Technical Community College
Plan Year: January 1, 2019 through December 31, 2019
FREQUENTLY ASKED QUESTIONS
What are my Maximum Annual Contributions?
The maximum you may contribute to the Healthcare Flexible Spending Account is $2,650 /year.
The maximum you may contribute to the Dependent Care Account is $5,000 /year.
What happens if I don't use all the money in my FSA by the end of the plan year?
By law, employers are not allowed to return leftover money to participants. Please see below for information on the Rollover Provision provided by Asheville-Buncombe Technical Community College.
When can I start using the money in my FSA account?
You can access your annual contribution at the start of your plan year.
Will I get paid less every pay period if I enroll in an FSA?
Your gross, or pre-tax, pay will remain the same. But your "net" pay will be lower because a portion of it will go into your FSA account. The advantage is that this money gets put into your FSA account before taxes, which lowers your "taxable" income. You have complete access to these funds for any qualified medical expense for you and your family.
When do I choose my contribution amount and can I change it anytime?
You choose your FSA contribution amount during your annual enrollment; this is the time of year you can elect and/or change your benefits such as medical, dental, etc. Once your contribution election becomes effective, you won't be able to change it until the next enrollment period, unless there is a change in your eligibility status, which the IRS refers to as a "qualifying event." Some qualifying events include, but are not limited to (please refer to your Summary Plan Description for an exhaustive list):
Change in provider (Dependent Care only)
Change in cost of day care (Dependent Care only)
Change in legal marital status
Change in number of legal dependents
The election change must be consistent with the qualifying event. A change is considered consistent with the qualifying event for healthcare FSAs if the following occurs:
The employee, spouse, or dependent is gaining or losing eligibility for health coverage.
The election change corresponds with the gain or loss of coverage.
Instead of enrolling in an FSA, why shouldn't I just make these deductions on my income tax?
Claiming a tax return deduction is only beneficial for people with substantial uninsured medical expenses. According to the IRS, only medical/dental expenses that exceed 10% of your "adjusted gross income" and are not covered by insurance can be deducted from your income taxes. Most people do not have uninsured medical expenses high enough to qualify for this deduction.
Who is eligible to participate?
Employees who work at least 30 hours per week are eligible to participate. Eligible employees must sign a new enrollment form before the start of each plan year. New employees must sign an enrollment form within 30 days of their hire date in order to participate for the remainder of the year.
Eligible employees can claim expenses incurred by their dependents as defined under section 125 of the Internal Revenue Code.
What happens to my FSA contributions if I leave or am terminated from my job?
If you leave or are terminated from your job and have a positive balance in your FSA account, you do have COBRA rights. If you do not exercise those rights, the balance remaining in your FSA will be forfeited. Ameriflex will deactivate the terminated employee's MyAmeriflex Card on the date they are notified of the termination. Any eligible expenses incurred, and not yet submitted for reimbursement prior to or on the date of termination, must be filed using a manual claim form and must be received by Ameriflex within the run-out period described in the Summary Plan Description.
How may I access my account information?
You may log in to your FSA account anytime to view your account balance, account activity and transaction history. Access your account at www.myameriflex.com. You may also call Ameriflex directly at 888-868-3539 to speak to a representative or to access the 24/7 Interactive Voice Response System.
Modification to Health FSA "Use it or Lose it" Rule
FSA plan participants should note that up to $500 of any unused funds from the 2018 plan year will be rolled over into your 2019 FSA balance.
The rollover modification applies to health FSA plans only(and not to other types of FSA plans such as dependent care).
The rollover does not affect the maximum contribution amount for 2019. In other words, even if you roll over the entire $500 from the previous plan year, you may still elect up to the maximum contribution limit allowed under your employer's plan. For Asheville-Buncombe Technical Community College, the maximum contribution amount allowed under your plan is $2,650; this means that you could have up to $3,150in your account for the new plan year.
Participants must re-elect coverage for any of the rollover funds (up to $500) to be rolled over into the new plan year. Failure to elect an FSA account will result in a "Use It or Lose It" scenario.
For more information, please visit the AmeriFlex Website at www.myameriflex.comor contact AmeriFlex by calling 888.868.FLEX (3539).