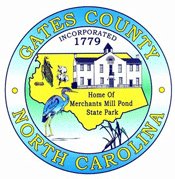 Benefits for

Gates County Government
Flexible Spending Accounts (FSA)
How the AmeriFlex Plan Works
If you participate in the Ameriflex Flexible Spending Account (FSA) plan, you will elect to have a specified amount of money deducted from your paycheck each pay period to help cover the cost of everyday eligible out-of-pocket expenses such as doctor's copays, prescription medications, child care and more!
Two great perks come with opening an FSA:
While the deductions are taken out of your paycheck throughout the course year, you will receive your entire election in your account on the first day of the plan year. Think of it as a cash advantage for your health!
Since the funds are taken out "pre-tax" (meaning they are subtracted from your gross earnings before taxes), you are increasing your take-home pay simply by participating!
| | | |
| --- | --- | --- |
| | Without FSA | With FSA |
| Annual Income | $40,000 | $40,000 |
| Unreimbursed Expenses | ($2,000) | $ – |
| Annual FSA Contribution | $ – | ($2,000) |
| Taxable Salary | $40,000 | $38,000 |
| Tax Deduction (est. 35%) | ($14,000) | ($13,300) |
| Net Take-Home Pay | $24,000 | $24,700 |
| ANNUAL SAVINGS | $0 | $700 |
Healthcare FSA Eligible Expenses
What kind of things can I spend my FSA funds on?
A healthcare FSA is used to pay for healthcare expenses that are not covered under your medical or other insurance plan. The IRS determines what expenses are eligible for reimbursement under a healthcare FSA. Below are some examples of eligible expenses:
Co-pays, deductibles, and other payments that you are responsible for under your health plan
Routine exams, dental care, prescription drugs, eye care, hearing aids, orthodontia (check with your employer to determine if orthodontia is allowed under your plan and what reimbursement method is used), well-baby care, etc.
Certain over-the-counter health care expenses (valid prescription by doctor is required) such as Tylenol, Motrin, etc.
Certain First Aid supplies, such as Band-Aids
Individual psychiatric or psychological counseling
Diabetic equipment and supplies, durable medical equipment, and qualified medical products or services provided by doctor
Some examples of ineligible expenses include insurance premiums, teeth whitening, prescription drugs for male-pattern baldness, and most cosmetic procedures. A more comprehensive database of eligible and ineligible expenses can be found by visiting myameriflex.com/FSAexpenses.
*Note: Effective January 1, 2011, health care reform law mandates that expenses incurred for over-the-counter medicines and drugs (with the exception of insulin) will not be eligible for reimbursement under a health FSA or HRA unless you have a valid prescription.
Dependent Day Care Account (DCA) Eligible Expenses
Have Children or adult dependents living with you? With a DCA, you can set aside pre-tax payroll deductions to help you save on the costs associated with daily care of an eligible child, elderly parent, or other dependents unable to are for themselves.
Eligible expenses include:
Day care, before and after school programs, nanny, nursery school, or pre-school expenses
Care for a dependent adult who lives in your home and is incapable of self-care, has gross income below the exemption amount in IRS Code 151, and is not anyone else's qualifying dependent
Please note: Dependent care services may be provided in your home or another location, but not by someone who is your minor child or dependent for income tax purposes (e.g. an older sibling).
How much money should I contribute to my account?
Your employer determines the maximum annual allowable contribution for your Healthcare FSA. Within that maximum, you determine your contribution for yourself and your eligible dependents based on expenses you expect to incur in the upcoming plan year. We've provided a worksheet on page 5 of your booklet to help you determine your yearly expenses.
The IRS establishes the contribution limits for Dependent Care Accounts. Please check with your Plan Administrator for specific details around how much you are allowed to contribute.
How do I pay for eligible expenses?
Using MyAmeriFlex Debit Mastercard®
The easiest way to pay for eligible expenses is to use your MyAmeriFlex Debit Mastercard®, which provides you access to your FSA accounts (healthcare or dependent care) with a single card. The MyAmeriFlex Card works just like a regular debit card, but with three important differences:
Its use is limited to specific merchants* and to expenses deemed eligible by your plan.
You cannot use your MyAmeriFlex Card at an ATM or to obtain "cash back" when making a purchase.
When using the card at self-service merchant terminals, you may select the 'Credit' option to sign for your purchase, if offered a choice. If you are prompted to enter a Personal Identification Number (PIN) and do not have it, ask the provider to process the transaction so that you may sign the receipt. (To set up a PIN, register your account online at myameriflex.com/register.)
*Use of the MyAmeriFlex Card is limited to day care providers; medical care providers such as hospitals, doctors' offices, optometrists, dentist, orthodontists, pharmacies, or other merchants providing prescription and over-the-counter eligible products. Your card cannot be used at non-qualified businesses such as gas stations, retailers, convenience stores, etc.
Filing a Manual Claim
If you do not use your MyAmeriFlex Card to pay for an eligible expense, you can also pay for the expenses out-of-pocket and then get reimbursed from your FSA by filing a manual claim. To file a manual claim, simply complete the Claim Form (myameriflex.com/claim-form) and send it to Ameriflex along with verification of the claim. Acceptable forms of verification include itemized receipts and the Explanation of Benefits (EOB) from your insurance carrier.
Claims can be submitted through the following methods:
Other Helpful Information
What if there's not enough money in my account?
If you charge more than the available balance in your account, the transaction will be denied. You can obtain your current account balance by logging in to your account from the AmeriFlex Web site (myameriflex.com/register to get started) or by calling the Interactive Voice Response System (available 24/7) at 888.868.Flex (3539).
Do I need my receipts?
Please save all of your receipts as proof that FSA funds were used to pay for eligible expenses! For certain expenses, AmeriFlex may need additional information (including receipts) to verify eligibility of the expense and to comply with IRS rules. That's why it's important to save your receipts and fax or mail them promptly if requested. Failure to comply could jeopardize the tax-exempt status of your account and cause the card to be deactivated.
**ALWAYS KNOW EXACTLY HOW MUCH IS IN YOUR ACCOUNT!
Receive balance alerts straight to your cell phone upon your request. For instructions on how to set it up, visit: myameriflex.com/text-my-balance
The "Use It or Lose It" Rule
If you contribute dollars to a reimbursement account and do not use all the money you deposit, you will lose any remaining balance in the account at the end of the eligible claims period. This rule, established by the IRS as a component of tax-advantaged plans, is referred to as the "use it or lose it" rule.
To avoid losing any of the funds you contribute to your FSA, it's important to plan ahead as much as possible to estimate what your expenditures will be in a given plan year. AmeriFlex has created an FSA worksheet to help you determine how much you might need to contribute to your FSA, which you can find in your booklet.
Tax Implications
Will pre-taxing have an impact on Social Security benefits?
Reductions in your taxable pay may lead to a reduction in Social Security benefits; however, for most employees, the reduction in Social Security benefits is insignificant when compared to the value of paying lower taxes now.
Dependent Day Care Tax Filing
On your tax return you must report the correct name, address, and taxpayer identification number (TIN) of your dependent care provider. If your dependent care provider is exempt from federal income taxation, you are not required to report TIN; however, you must report the correct name and address of the exempt provider and write "tax-exempt" in the space provided for the TIN.
Tax Credits vs. Dependent Care Spending Accounts
If you participate in a Dependent Care Spending Account, you cannot claim credits on your income tax return for the same expenses. Also, any amount reimbursed under this plan will reduce the amount of other dependent care expenses that you can claim for purposes of tax credits. Before you enroll in a Dependent Day Care Account, evaluate whether the federal income tax credit or the Dependent Care Spending Account is best for you. Refer to the following federal tax forms and publications for more information (available at http://www.irs.gov/):
Form 2441 (Child and Dependent Care Expenses)
Form 1040 Schedule EIC and IRS Publication 596 (Earned Income Credit)
Form 8812 and IRS Publication 972 (Child Tax Credit)
Frequently Asked Questions
WE'RE HERE TO HELP!
Our Texas and New Jersey-based support teams are standing by, ready to answer any questions you may have.
24/7 Interactive Voice Response (IVR): 888.868.3539
Participant Services Toll-Free Phone: 888.868.3539 (8:30a.m. to 8:00p.m. EST)
Online: myameriflex.com/contact
Fax: 800.282.9818
This information is presented for information purposes only and is not intended as legal, tax, accounting, or other professional advice. Individuals concerned about their own individual tax situation are encouraged to consult with a professional advisor. Furthermore, the information in this kit is also subject to change at any time as laws and regulations change.