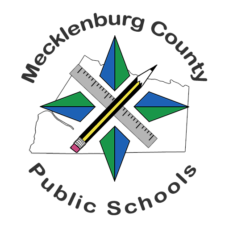 Benefits for

Mecklenburg County Public Schools
Limited Purpose FSA
How It Works
A Limited Purpose Flexible Spending Account (LPFSA) is similar to a regular, general-purpose health FSA. After the LPFSA is set up by your employer, you can elect to set aside pre-tax dollars to pay for certain types of health care expenses. However, unlike a regular FSA, funds in a LPFSA can only be used to pay for qualifying dental, vision, and orthodontia expense. The account is set up this way so it can be used alongside a Health Savings Account (HSA). IRS regulations prohibit contributions to an HSA if an individual participates in a traditional FSA. With a LPFSA, however, you (or your spouse) can make a contribution to both the LPFSA and the HSA. In turn, this allows you to maximize your savings and tax benefits.
Other than the restriction of eligible expenses to vision, dental, and orthodontia, the rules governing the LPFSA are the same as those that apply to the FSA.
LPFSA Eligible Expenses
These include by are not limited to:
Vision exams
LASIK surgery
Contacts lenses and contact lens solution
Eyeglasses
Dental cleanings
Dentures
Dental x-rays, crowns, fillings, and other orthodontia work
Dental and vision co-payments and deductibles
The Ameriflex Advantage
The MyAmeriflex Card automatically synchronizes all of your Ameriflex flexible benefit accounts, allowing you to access and manage all of your funds with a single debit card
View account balances, transactions, and claims information online, 24/7 through the MyAmeriflex portal and the MyAmeriflex Mobile App
Online bill pay
Multiple investment options, through several fund families, available to help grow your health savings
Dedicated Members Services team available via phone, email, and live chat
By participating in a LPFSA, you are also eligible to contribute to an HSA. This combination increases your tax savings and allows the funds in your HSA to accumulate. Best of all, any unused funds can be rolled over year to year or transferred if you switch jobs or insurance plans!
Ameriflex provides the most comprehensive HR services in the industry (Readers' Choice Award) and is recognized for its commitment to superior service and product innovation.
Protect your plan against negative year end health FSA balances. Contact us to learn more.
Proposal Requests: info@myameriflex.com
Call Toll-Free: 844.423.INFO (4636)
myameriflex.com