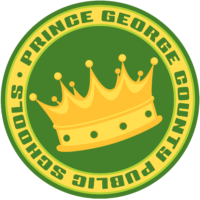 Benefits for

Prince George County Public Schools (VA)
Flexible Spending Accounts (FSA)
How the AmeriFlex Plan Works
If you participate in the AmeriFlex FSA plan, you will elect to have a specified amount of "pre-tax" money deducted from your paycheck each pay period. These funds are subtracted from your gross earnings before taxes and put into an FSA that you can then use to pay for eligible out-of-pocket expenses.
-Increase your take-home pay with an FSA plan! 

The following table illustrates how you can save by participating in a Flexible Spending Account:
Without This Plan
With This Plan
Gross pay (annual)
$30,000.00
Gross Pay (annual)
$30,000.00
Tax Withholding (est. @25%)
$7,500.00
Eligible expense
$1,000.00
Take-home pay
$22,500.00
Taxable income
 $29,000.00
Eligible expense
$1,000.00
Tax Withholding (est. @25%
$7,250.00
New take-home pay
$21,500.00
New take-home pay
$21,750.00
Result (increased take-home pay)
$250.00
The information in this table is for descriptive purposes only and is not intended to reflect your own personal tax situation.
Eligible Expenses
Dependent Day Care Spending Account Eligible Expenses
With a Dependent Day Care Account, you can set aside pre-tax payroll deductions to reimburse the expenses associated with day care for your qualified dependents. Eligible expenses must meet the following requirement:
The care of the dependent must enable you and your spouse to be employed
The amount to be reimbursed must not be greater than your spouse's income or your income, whichever is less
The child must be under the age of 13 and must be your dependent under federal tax rules
The services may be provided in your home or another location, but not by someone who is your minor child or dependent for income tax purposes (e.g. an older sibling) – the caregiver's SSN will be required
If the services are provided by a daycare facility that cares for six or more children simultaneously, the facility must comply with state and local day care regulations
Services must be for the physical care of the child, not for education, meals, etc.
Qualified dependent care expenses also include costs for the care of the spouse or other adult dependent who lives in your home and is incapable of self-care, has gross income below the exemption amount in IRS Code 151, is dependent on you for more than half their support, and is not anyone else's qualifying child (e.g. an invalid parent). The same rules that apply for childcare apply to the care of other dependents, except the dependent need not be under age 13.
Funding Your Account
Determining Account Contributions
Dependent Day Care: The IRS establishes the contribution limits for Dependent Day Care Accounts.
The "Use It or Lose It" Rule
If you contribute dollars to a reimbursement account and do not use all the money you deposit, you will lose any remaining balance in the account at the end of the eligible claims period. This rule, established by the IRS as a component of tax-advantaged plans, is referred to as the "use it or lose it" rule.
To avoid losing any of the funds you contribute to your FSA, it's important to plan ahead as much as possible to estimate what your expenditures will be in a given plan year.
Paying For Eligible Expenses
The AmeriFlex Convenience Card
The easiest way to pay for eligible expenses is to use your AmeriFlex Convenience Card, which provides you with access to your FSA accounts (Medical or Dependent Day Care) with a single card. The AmeriFlex Convenience Card works just like a regular debit card, but with three important differences:
Its use is limited to specific merchants* and to expenses deemed eligible by your plan.
You cannot use your AmeriFlex Convenience Card at an ATM or to obtain "cash back" when making a purchase.
You are not given a PIN with this card. Should a merchant or provider ask you for a PIN, simply explain that this card does not require one. If given the option between "DEBIT" or "CREDIT" at the terminal, choose "CREDIT."
*Use of the AmeriFlex Convenience Card is limited to day care providers; medical care providers such as hospitals, doctors' offices, optometrists, dentist, orthodontists, pharmacies, or other merchants providing prescription and over-the-counter eligible products. Your card cannot be used at non-qualified businesses such as gas stations, retailers, convenience stores, etc.
Filing a Manual Claim
If you do not use your AmeriFlex Convenience Card to pay for an eligible expense, you can also pay for the expenses out-of-pocket and then get reimbursed from your FSA by filing a manual claim. To file a manual claim, simply complete the AmeriFlex Claim Form (available on the Forms section of the AmeriFlex Web site, www.flex125.com) and send it to AmeriFlex along with substantiation of the claim. Acceptable forms of substantiation include itemized receipts and the Explanation of Benefits (EOB) from your insurance carrier.
Claims can be submitted via mail, fax, or e-mail to:
AmeriFlex (Attn: Claims Department)
P.O. Box 269009
Plano, TX 75026
Fax: 888.631.1038 (Attn: Claims Department)
E-mail: claims@flex125.com
As an added convenience, you can also submit your claim and supporting documentation online through the AmeriFlex Convenience Portal! Visit www.flex125.com or contact AmeriFlex Member Services for more information about this option.
Information required on all claim requests includes: the date of service, the product or service description, prescription drug names and numbers, the total dollar amount being requested, the service provider's name, and, for dependent day care requests, the provider's signature and tax ID or Social Security Number.
When you submit a claim by fax or mail, you can opt to have your reimbursement mailed to you as a check or direct-deposited into your bank account.
Your Card Account Balance and Transaction Receipts
What if there's not enough money in my account?
If you charge more than the available balance in your account, the transaction will be denied. You can obtain your current account balance by logging in to your account from the AmeriFlex Web site (www.flex125.com) or by calling the AmeriFlex Interactive Voice Response System (available 24/7) at 888.868.Flex (3539). Be sure to keep track of your account balance to avoid denied charges.
Possibly, so please be sure to save all your receipts as proof that FSA funds were used to pay for eligible expenses! For certain expenses, AmeriFlex may need additional information, including receipts, to verify eligibility of the expense and to comply with IRS rules. That's why it's important to save your receipts and fax or mail them promptly if requested. Failure to comply could jeopardize the tax-exempt status of your account and cause the card to be deactivated.
FSA Election Changes
What if I want to make a change to my FSA Election?
In general, you cannot change your FSA election in the middle of a plan year. However, the IRS allows participants to make changes to their election if they experience what is referred to as a "qualifying event" that causes them to have a change in personal status. Qualifying events include:
Change in provider (Dependent Day Care only)
Change in cost of day care (Dependent Day Care only)
Change in legal marital status
Change in number of dependents
Change in employment status
Change in work schedule (increase or decrease in hours)
Dependent satisfies (or ceases to satisfy) requirements for eligibility
The election change must be consistent with the qualifying event.
Employee Termination/Claims Procedure
AmeriFlex will deactivate the terminated employee's AmeriFlex Convenience Card on the date they are notified of the termination. Any eligible expenses incurred, and not yet submitted for reimbursement prior to or on the date of termination, must be filed using a manual claim form and must be received by AmeriFlex within the run-out period described in the Summary Plan Description.
Tax Implications
Will pre-taxing have an impact on Social Security benefits?
Reductions in your taxable pay may lead to a reduction in Social Security benefits; however, for most employees, the reduction in Social Security benefits is insignificant when compared to the value of paying lower taxes now.
Dependent Day Care Tax Filing
On your tax return you must report the correct name, address, and taxpayer identification number (TIN) of your dependent care provider. If your dependent care provider is exempt from federal income taxation, you are not required to report TIN; however, you must report the correct name and address of the exempt provider and write "tax-exempt" in the space provided for the TIN.
Tax Credits vs. Dependent Care Spending Accounts
If you participate in a Dependent Care Spending Account, you cannot claim credits on your income tax return for the same expenses. Also, any amount reimbursed under this plan will reduce the amount of other dependent care expenses that you can claim for purposes of tax credits. Before you enroll in a Dependent Day Care Account, evaluate whether the federal income tax credit or the Dependent Care Spending Account is best for you. Refer to the following federal tax forms and publications for more information (available at http://www.irs.gov/):
Form 2441 (Child and Dependent Care Expenses)
Form 1040 Schedule EIC and IRS Publication 596 (Earned Income Credit)
Form 8812 and IRS Publication 972 (Child Tax Credit)
Frequently Asked Questions
Contact Information
24/7 Interactive Voice Response (IVR): 888.868.3539
Member Services Toll-Free Phone: 888.868.3539 (8:30a.m. to 8:00p.m. EST)
Web: www.flex125.com
Member Services Email: service@flex125.com
Fax: 800.282.9818
Mail: 3000 Internet Blvd., Suite 200, Frisco, Texas 75034
This information is presented for information purposes only and is not intended as legal, tax, accounting, or other professional advice. Individuals concerned about their own individual tax situation are encouraged to consult with a professional advisor. Furthermore, the information in this kit is also subject to change at any time as laws and regulations change.