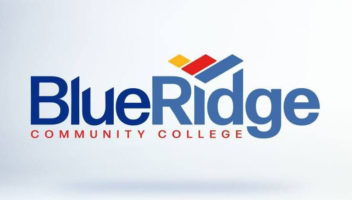 Benefits for

Blue Ridge Community College
New Hire
Congratulations on your new employment!
Group Term Life - Please contact your Benefits Department to enroll.
Other Benefits - Contact the Service Center within 30 days of your date of hire. The Service Center number is located at the bottom of this page.
Important Information About Your Enrollment
IN PERSON
During your open enrollment period, a Pierce Group Benefits representative will be available by appointment to answer any questions you may have and to assist you in the enrollment process.
ONLINE
You may enroll or make changes online to your flexible benefits plan. To enroll online, please visit https://harmonyenroll.coloniallife.com
ENROLLMENT PERIOD: APRIL 6, 2020 – APRIL 14, 2020
YOU CAN MAKE THE FOLLOWING BENEFIT ELECTIONS ONLINE DURING THE ENROLLMENT PERIOD:
Sign up/re-enroll your Flexible Spending Account (Medical Reimbursement and Dependent Care).
Enroll, change, or cancel your Vision Insurance.
Enroll, change, or cancel your Dental Insurance.
Enroll, change or cancel your Telemedicine coverage (DIRECT BILLING ONLY*).**
Enroll, change or cancel your Pet Insurance (DIRECT BILLING ONLY*).**
Enroll, change or cancel your Pre-Paid Legal.**

Enroll, change or cancel your Colonial products

.
* The Telemedicine and Pet Insurance are available by Direct Billing only. No deductions will be taken via payroll deduction.
**Please see the coordinating pages of your benefit booklet/back cover for enrollment instructions and/or contact information for the Telemedicine, Pet Insurance and Legal plan.
ACCESS YOUR BENEFITS ONLINE WHENEVER, WHEREVER.
IMPORTANT NOTE & DISCLAIMER
This is neither an insurance contract nor a Summary Plan Description and only the actual policy provisions will prevail. All information in this booklet including premiums quoted is subject to change. All policy descriptions are for information purposes only. Your actual policies may be different than those in this booklet.