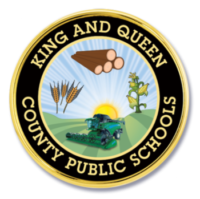 Benefits for

King and Queen County Public Schools (VA)
New Hire
Congratulations on your new employment!
Flex, Dental, and Health accounts - Please contact your Benefits Department to enroll.
Other Benefits - Contact the Service Center within 30 days of your date of hire. The Service Center number is located at the bottom of this page.
Health Savings Account (HSA)
HSAs ARE AN EASY WIN IN TODAY'S COMPLEX HEALTHCARE SYSTEM
How an HSA works
An HSA paired with an HSA-qualified health plan allows you to make tax-free contributions to an federally-insured savings account. Balances earn tax-free interest and can be used to pay for qualified medical expenses. HSA-qualified health plans typically cost less than traditional plans and the money saved can be put into your HSA.
HSAs empower savings:
Lower monthly health insurance premiums
Money put into your HSA is not taxed
You earn tax-free interest on HSA balances
HSA funds used for qualified medical expenses are not taxed
You can invest your HSA funds for increased tax-free earning potential
HSA funds remain yours to grow
With an HSA, you own the account and all contributions. Unlike flexible spending accounts (FSAs), the entire HSA balance rolls over each year and remains yours even if you chance health plans, retire or leave your employer.
You can win with an HSA
Regardless of your personal medical situation, an HSA can empower you to maximize savings, while building a reserve for the future. Contrary to what many may think, healthy individuals aren't the only users who benefit from an HSA.
GETTING STARTED
If you are new to HSAs, follow these steps to optimize your account and put you on the pathway to building health savings.
Activate your debit card
Once your HSA is opened, you will receive a member welcome kit including a HealthEquity Visa Health Account Card. Activation instructions are included in the envelope. You can also speak to one of our account members to activate your card and receive additional insight into your account.
Log on
Sign in to the member portal by visiting www.MyHealthEquity.com. If it is your first time logging in, select 'Create user name and password and follow the step-by-step process to verify your account. Once you are logged in, complete the following:
– Add a beneficiary to ensure your HSA benefits your loved ones in the event of your death.
– Elect to receive eStatements to avoid a monthly statement fee.
– Navigate the portal and familiarize yourself with its features and capabilities. A comprehensive portal guide can be found in your benefits booklet.
Start saving
Decide how you will begin building your health savings:
– Paycheck contributions: If your account is offered through your employer, you may make regular pre-tax contributions from your paycheck. Talk to your benefits department for assistance.
– Transfer an existing HSA: If you already have an HSA with another administrator, transfer your existing HSA balance to HealthEquity to consolidate your savings while taking advantage of other incentives. For more information, visit www.HealthEquity.com/DoubleIt.
– Electronic funds transfer (EFT): Using EFT, you can make a one-time, post-tax contribution or schedule automatic HSA contributions from your personal bank account. To set up an EFT, log in to your HealthEquity account, From the 'My Account' tab, hover over 'HSA' and select 'Make Contribution.'
HOW IT WORKS AT THE DOCTOR'S OFFICE…
Receive services
With an HSA-qualified plan, copays are not typically required at the time of service. Be sure to present your insurance ID card. If your healthcare provider requires a deposit, it will be applied to your invoice.
Provider bills health plan
Provider submits a claim to your health plan for services provided.
Health plan sends EOB
An explanation of benefits (EOB) is sent to you outlining the negotiated or allowed charges and summarizes your year-to-date deductible and co-insurance totals. In some cases, your health plan may send a copy of your claim to HealthEquity, which will appear in the member portal.
Provider sends invoice
The provider sends you an invoice, or statement, reflecting the allowed charges. Make sure the amount matches the EOB sent by your health plan. If not, contact your health plan.
Pay invoice with HSA
You can pay for qualified medical expenses with your HSA debit card or create an online payment that is sent directly to the provider or as a reimbursement to you.
HOW IT WORKS AT THE PHARMACY…
Obtain prescription
Obtain a legal prescription from your doctor for required medication and present it, along with your insurance ID card, at the pharmacy.
Pharmacy verifies insurance coverage
The pharmacy checks with your insurance on-the-spot to determine the amount you owe for the prescription.
Pay for your prescription
The pharmacy fills your prescription and you pay the determined amount owed. The expense is automatically applied to your deductible or coinsurance. Your HSA debit card is a convenient method of payment.

Over-the-counter medication
The IRS does not allow HSA funds to be used for over-the-counter (OTC) medicines without a prescription. You can ask your doctor to write a prescription for OTC medicines or supplies that you frequently use so the you can use your HSA to pay for these items.