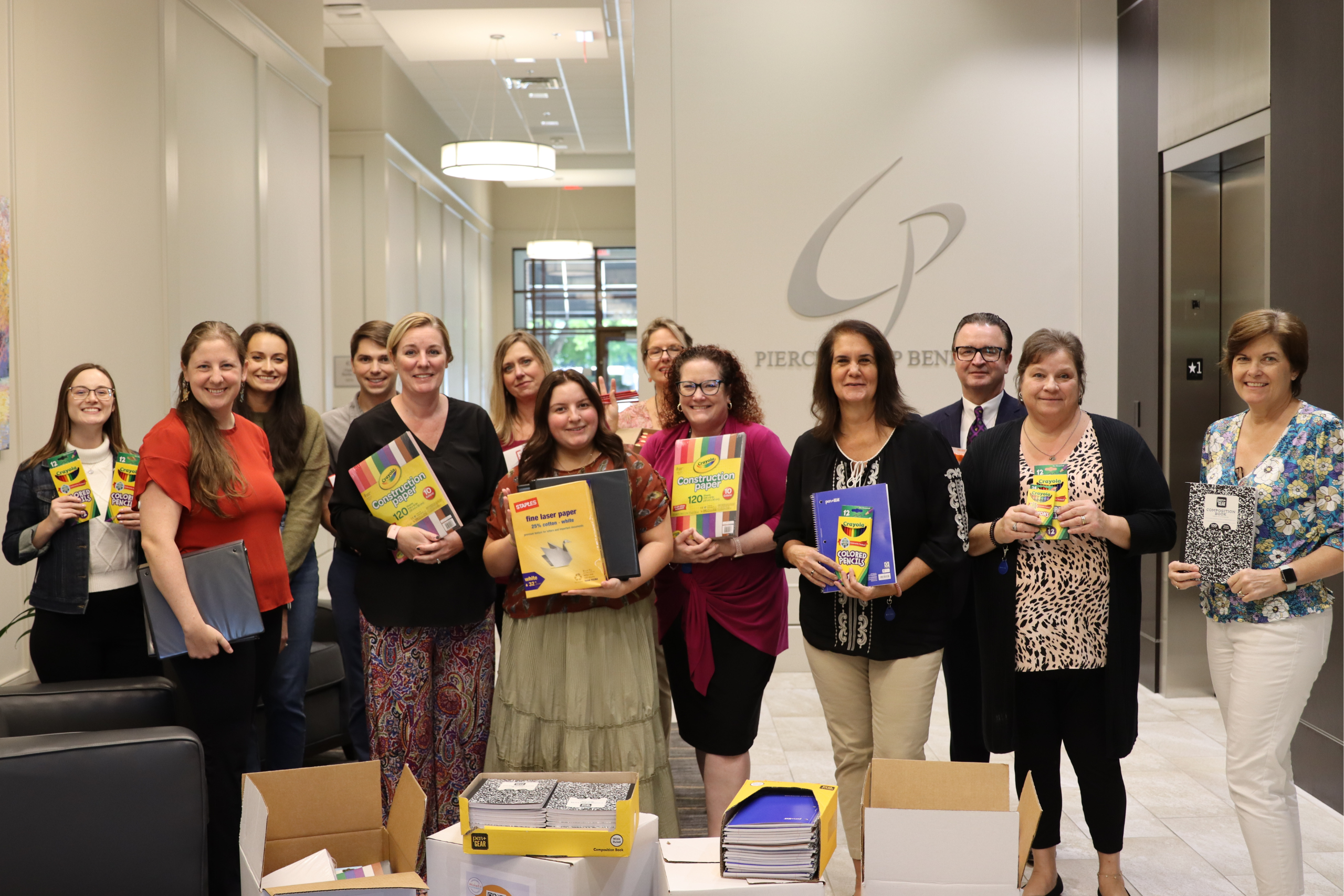 We are thrilled to announce the results of our school supplies drive in support of Tools4Schools, a remarkable WakeEd initiative aimed at making a meaningful impact on the education community within the Wake County Public School System. This initiative took center stage during our annual company-wide conference, where Pierce Group Benefits took a significant stride in bolstering our local teachers' efforts.
At its core, this collaboration exemplifies our unwavering commitment to ensuring that our educators possess the necessary resources to inspire and educate the future generations. During our conference, PGB proudly announced our pledge to match employee donations in pounds. Today, we are thrilled to report that, thanks to the incredible generosity of our employees, we have amassed a staggering total of 245 pounds of school supplies!
This mountain of supplies includes essentials such as binders, bookbags, notebooks, pencils, and so much more. It's a tangible representation of our dedication to the education community and our belief in the transformative power of quality education.