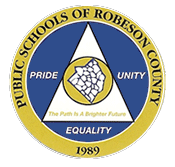 Benefits for

Public Schools of Robeson County
New Hire
Congratulations on your new employment!
Dental and Vision - Please contact your Benefits Department to enroll.
Other Benefits - You will be eligible to enroll during the next Annual Enrollment.
Important Information About Your Enrollment
IN PERSON
During your open enrollment period, a Pierce Group Benefits representative will be available by appointment to answer any questions you may have and to assist you in the enrollment process.
ONLINE
You may enroll or make changes online to your flexible benefits plan. To enroll online, please visit https://harmonyenroll.coloniallife.com
ENROLLMENT PERIOD: OCTOBER 26, 2020 – DECEMBER 11, 2020
YOU CAN MAKE THE FOLLOWING BENEFIT ELECTIONS ONLINE DURING THE ENROLLMENT PERIOD:
Enroll/Re-Enroll in Flexible Spending Accounts⁺ (Medical Reimbursement and Dependent Care).
Enroll, change or cancel your Dental Insurance.
Enroll, change or cancel your Vision Insurance.
Enroll, change or cancel your Group Term Life Insurance.
Enroll, change or cancel your Telemedicine coverage.
Enroll, change or cancel your Colonial products.
⁺You will need to re-sign for the spending accounts if you want them to continue each year.
ACCESS YOUR BENEFITS ONLINE WHENEVER, WHEREVER.
IMPORTANT NOTE & DISCLAIMER
This is neither an insurance contract nor a Summary Plan Description and only the actual policy provisions will prevail. All information in this booklet including premiums quoted is subject to change. All policy descriptions are for information purposes only. Your actual policies may be different than those in this booklet.